Western Sundown
Regular price
Sale price
$7,400 AUD
Unit price
per
Sale
Sold
Share
Image: 138cmH x 137cmW
Oil on Canvas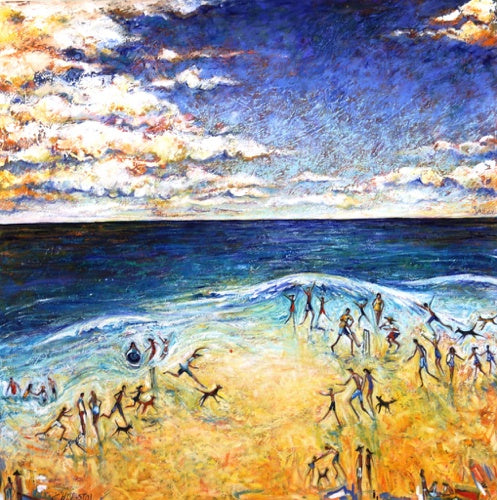 About the artist
Christine Hingston was born in 1955 and her early childhood was spent climbing paper bark trees, exploring swamps, riding her bike and dreaming. From an early age Christine expressed an interest in painting despite her minimal exposure to art. Her desire to paint and draw inspired her to commence studies in Fine Art at Claremont College of Fine Art at the age of sixteen. Christine embraced the three years with enthusiasm, graduating in 1973 with a major in painting.
Over the next 20 years she continued to paint and draw and more importantly, to look at life.  She travelled, married, had children and ran a successful business. At the age of 45 she decided to close her clothing and screen printing company, move to the hills and follow her dream to paint professionally.
Having worked now as a professional artist for ten years Christine draws images from her imagination, past and present surroundings, childhood, travels within Australia and overseas and from her wonderful grandchildren.
Christine states "My life is painting".
More by Christine Hingston